Alberta Canada Hunting Outfitters
Fall Black Bear Hunts with MC Outfitters
We offer baited hunts for black bear in one of the highest black bear populated areas in Alberta. We offer our black bear hunts in the fall for rifle hunters. Our baits are set up on our 10,000 acre private property along the famous Beaver River. With over 8 miles of river bottom and numerous agricultural fields there is no shortage of bears. All of our bait sites are located within close distance to our lodge. You will hunt from single or double treestands accessible by ATV and walking short distances.

MC Outfitters offers each black bear hunter a unique hunting experience. We have a 2 bear limit, trophy class bears measuring over 6 foot with 18+ skulls, color phased bears ranging from blonde to cinnamon to black. Only one bear can be a coloured bear over 6ft or both black bears. We manage our area to harvest trophy quality black and coloured bears. Our hunters will have opportunities to see a lot of action at the bait sites giving you a chance to pick the trophy bear of your dreams.

Call now for an exciting Northern Alberta black bear hunt.
Join us on your next black bear hunting trip.

Our Bear Hunts
You will have plenty of trophy bears to choose from and lots of action to watch.
Hunters will have great opportunity to harvest a mature black or coloured bear.
We offer 5 day hunts for archery & rifle hunters
There are a lot of trophy size bears in our area so we encourage hunters to harvest bears 6 foot or bigger to give our younger bears a chance to grow to trophy size.
Harvesting the big older boars is important to keep our trophy population strong.
Only one bear can be a coloured bear over 6ft or both black bears
Hunting stands are within a few miles of our lodge accessible by ATV's
BLACK BEAR TRAIL CAM GALLERY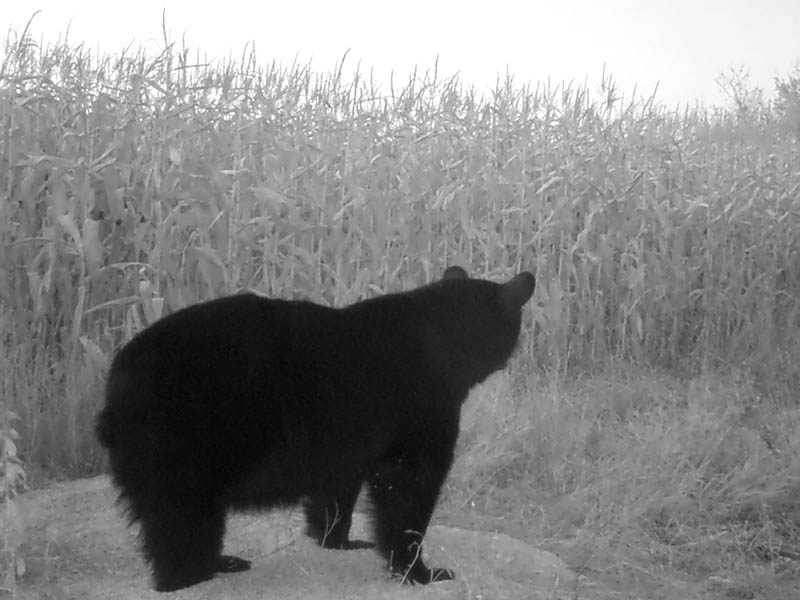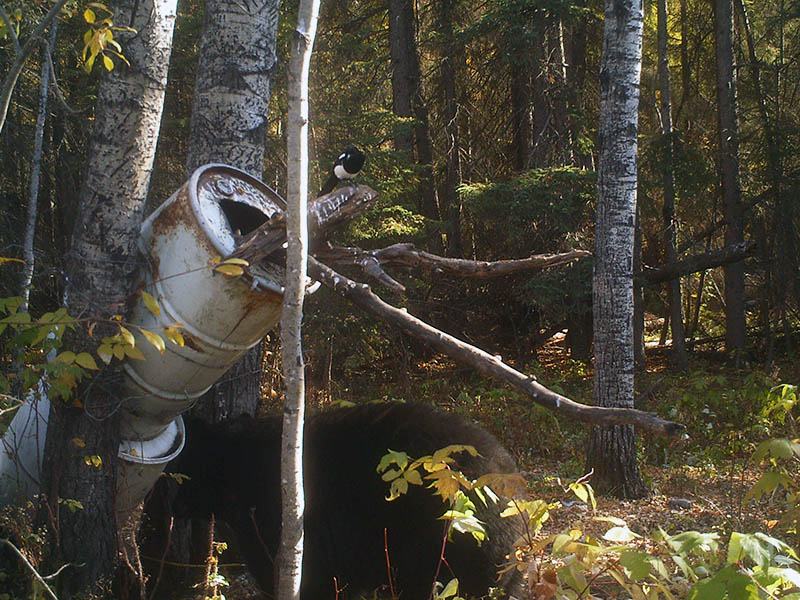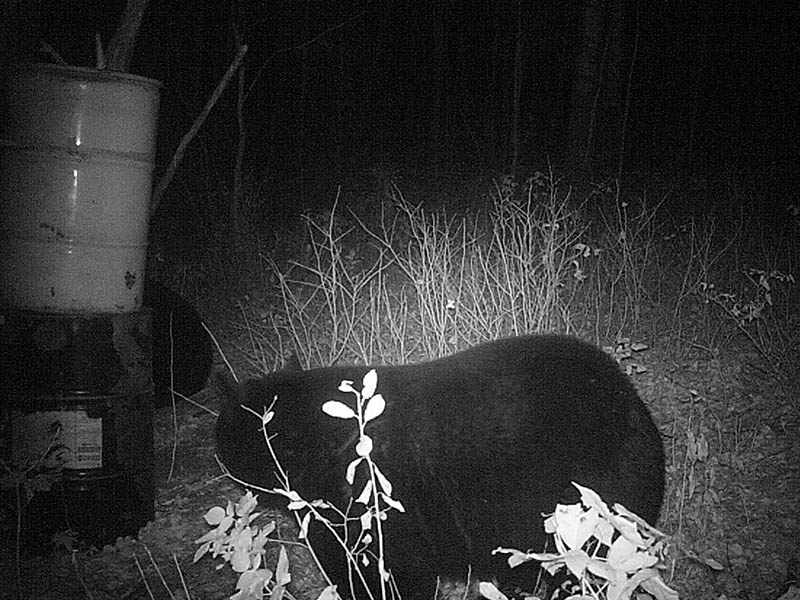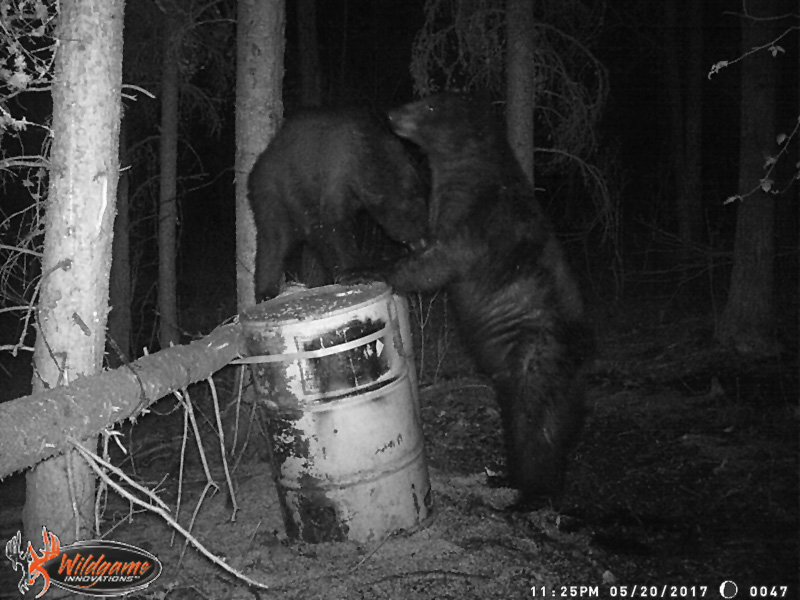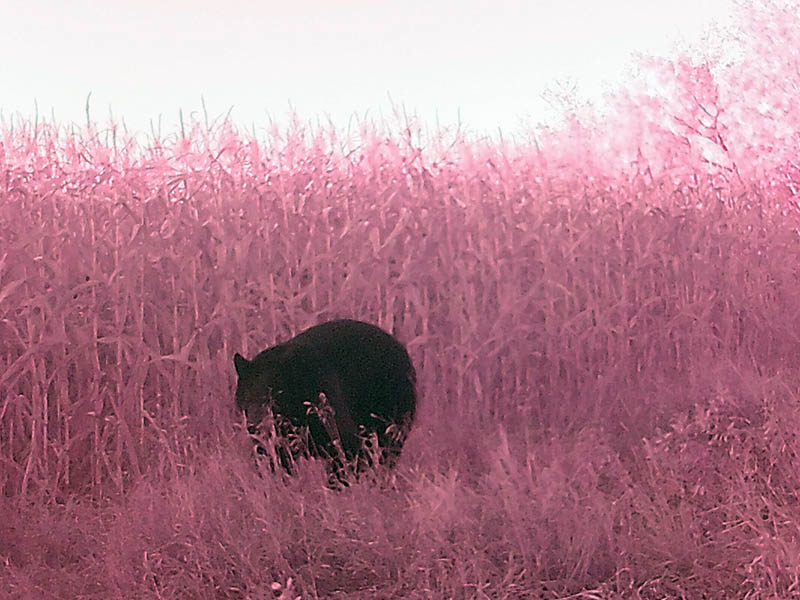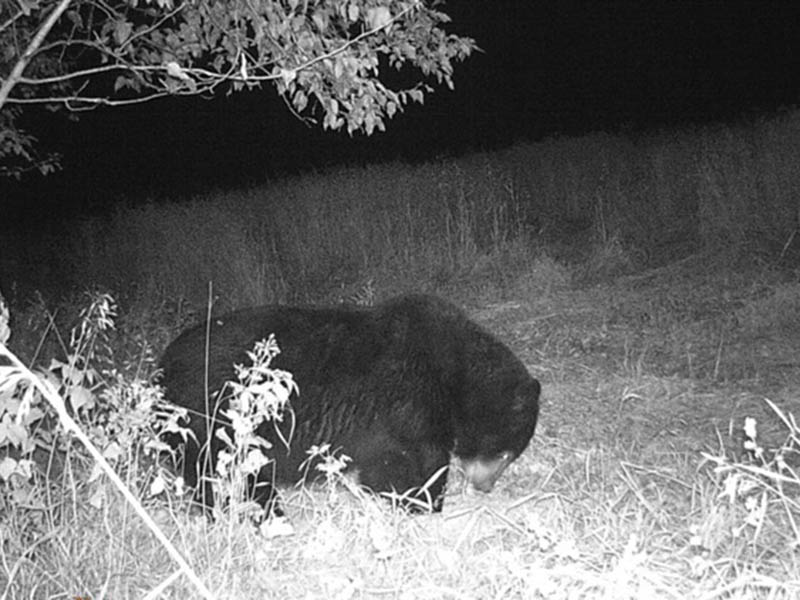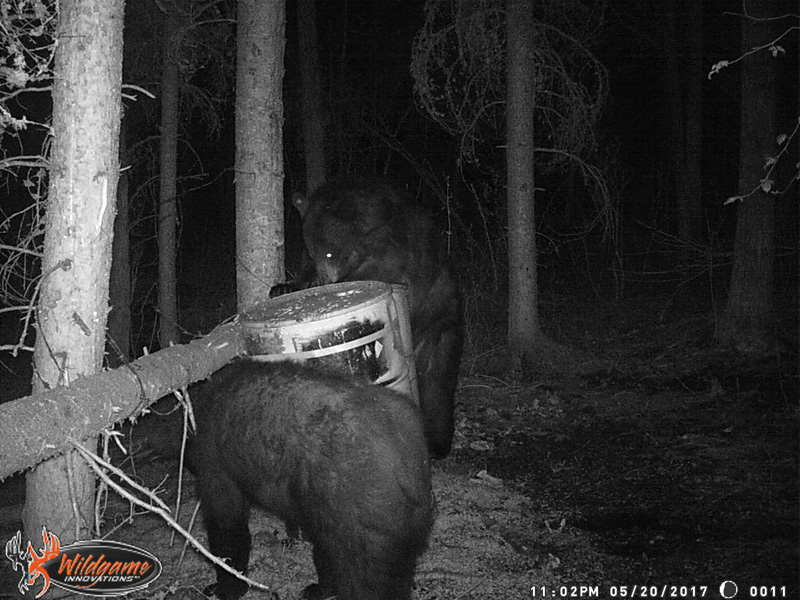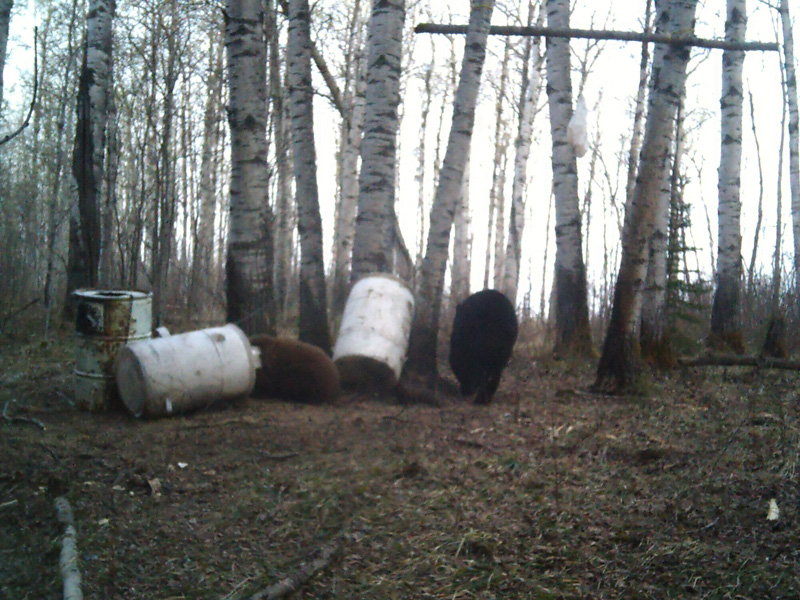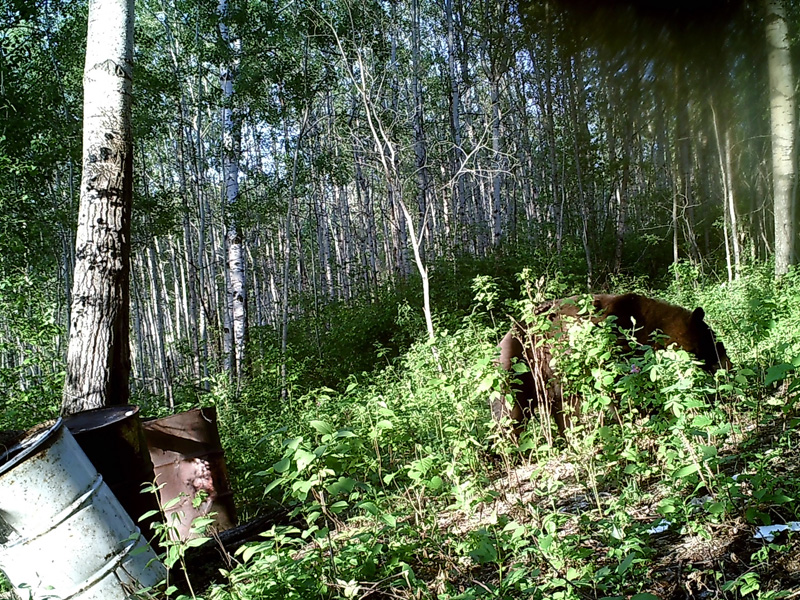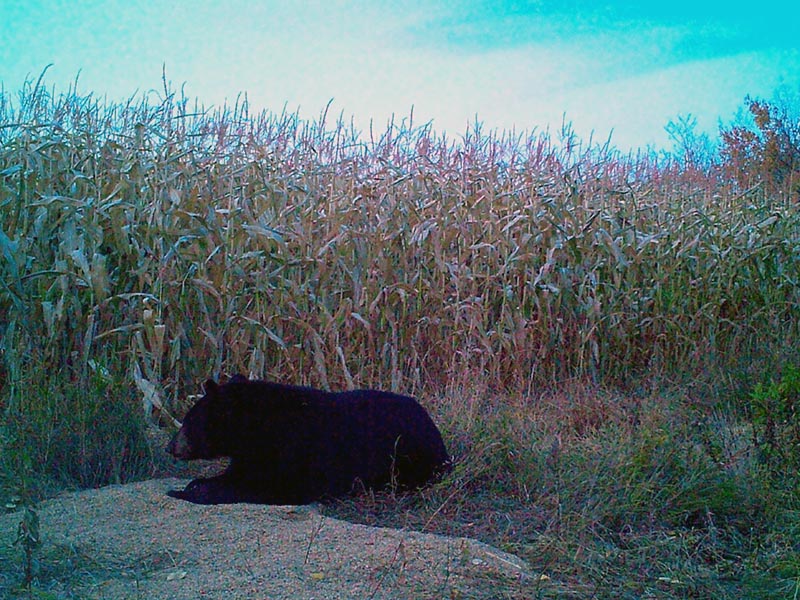 FOLLOW US
Your comfort and success are our top priority. There are a limited numbER of hunts so booking ahead is necessary. Book your spot for an exciting Northern Alberta hunt
Hunt Info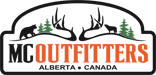 Kerby & Stephanie McMann
Box 1533
Cold Lake, Alberta T9M1P4
phone: 780-594-9492
cell: 780-812-0642
mcoutfit@mcoutfittersalbertahunting.com